4 weeks
Recommended 6-8 hrs/week
Launching Soon...
Current Status
Program Overview
Designed for Manufacturing Operations, Service Operations, Digitization and Data Analyst Professionals
Objective: To develop skilled Manufacturing Business Analytics professional to handle the complexity of myriad data sources, perform insightful analytics and bring out effective business solutions.
30+ Hours of Learning
5+ Case Studies
10+ Frameworks, Methods and Tools
Digitization SMEs As Instructors
Practical Hands-on Assignments
One-on-One with Industry Mentors
Top Skills You Will Learn
Various analytics tools which aid in industrial digitization
Career Opportunities
Manufacturing Digitization Manager, Service Digitization Manager, Business Analyst, Business Consultant, Data Analyst
Who Is This Program For?
Manufacturing Operations Manager (Engineering, Production, Quality, Logistics, Maintenance and Facility Management), Service Operations Manager, Lean Six Sigma Manager, Chief Digitization Office Team, Business Analyst, Data Science Career Aspirants
Minimum Eligibility
Bachelor's degree with basic coding knowledge required
"Easy to use, very detailed and voice over with more details."

"Comprehensive and very informative content."

"It is a go-to material for any digitisation professional."

"Good content, the UI was also good. Creative way of learning. Definitely lot of efforts have been taken by your team and the outcome has been exceptional."

"My successful completion of The Factory Science - Manufacturing Digitization Management certification program helping me to understand the IIoT/Industry 4.0 concepts and technologies and I am able to relate well with my industry 4.0 projects."
Curriculum is developed by industry SMEs and academicians who have practical experience in delivering real business value and competitive advantage.

Manufacturing Applications


Modelling Techniques and Tools

Visualization and Communication of Analytics Results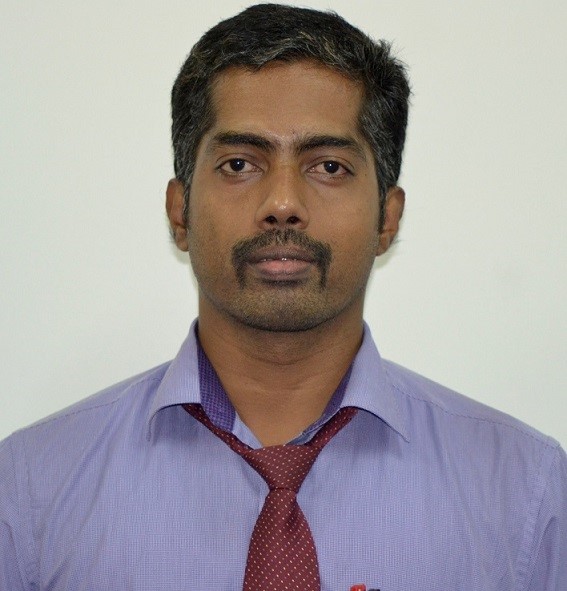 ---
Dr. S. Kannimuthu
Consultant / Mentor
He is a scholar/ mentor/ consultant who has 14+ years of industrial and teaching experience. Have published 45 research articles in various International Journals and conferences. Guided a number of research-oriented as well as application-oriented projects organized by well-known organizations like IBM, ZF Windpower, and many more. Delivered more than 105 guest lectures in more than 60 universities/colleges. His research interests include Artificial Intelligence, Data Structures and Algorithms, Machine Learning, Big Data Analytics, Component Based Enterprise Software Development, Web Technologies, Web Services and Open Source Software.
The Factory Science
Learner Advantages


Digitization SMEs
As Instructors

Mentors to Support & Hand-hold
to Stay on Your Digitization Track
---

Community to Build
Network & Collaborate

Expert Guidance on
Digitization Career Path

Access to Industrial Implementation
Case Studies & Knowledge Base
Are you ready to transform as a professional Business Analyst/Data Analyst?
Your Investment in this program is $405/- only inclusive of all taxes

Investment less than companies send their teams to a conference

Helps in understanding the efficient methods in analysing data

Makes you competent in analysis tools

Helps in reckoning the efficient business decisions
What's Included in the Program
Features/Benefits
30+ hours of online live session on Digital Manufacturing
Hands-on Experience with the templates and tools to manage digitization
Access to digitization resources and knowledge base
Certificate of completion from The Factory Science
Connect with exclusive community of Manufacturing Digitization people and continue learning with member-only events
I'm interested in this Program
Our Digital Manufacturing Mentoring Partners

Frequently Asked Questions
How long is the program?
It'll take you about 4 weeks to complete the program. This program will be completely live training sessions. Each week Friday and Saturday there will be live sessions handled by the industry experts. Having the courses separated by a week gives you time to digest the material and complete the assignments in your workbook. You will have the live training sessions followed by course assignments and task for each week.
Are there any prerequisites for this program?
No! But it will be helpful if you are familiar with basic coding.
Can professionals with experience in other fields switch to Analytics?
This is one of those fields that people are switching to, even late in their careers, because it is exciting and awfully well-paid with exceptionally bright growth prospects. The data revolution is just beginning.
What can I expect out of this program?
Our programs have a strong experiential component that would prepare you to apply your learning in the digitization job.
How will this program benefit me?
Industry case studies will help you experience real-life challenges. These will enable you to step into the shoes of your organisations Industry 4.0 initiatives and put to use the theoretical learning in an experiential manner. Post this program, these will serve as a portfolio of projects you can illustrate to your potential employers.
Can I learn this course through this certification program from my city?
The mode of delivery is online live. You can take the course anywhere, unless you have network connection.
Are the online courses live or pre-recorded?
All the courses are online live lectures by SME.
Digitization & Career Support
What kind of digitization implementation guidance can I expect from this program mentors?
Connect with exclusive community of Manufacturing Digitization people where you get guidance on your digitization initiatives and continue learning with member-only events.
How much do I need to pay for this course?
The course is being offered for $405/- only (inclusive of all taxes) to all the IIOT/Industry 4.0 aspirant industrial professionals, academicians and students.
How much do I pay to block my seat after I get shortlisted for the Certification?
The course is being offered for $405/- only (inclusive of all taxes) to all the IIOT/Industry 4.0 aspirant industrial professionals, academicians and students.
Will my company reimburse me for this program?
There's a good chance they will. While this certificate program is not accredited by a college or university, most companies will reimburse you for ongoing education. Check with your manager or HR department.
Is there any deferral or refund policy for this program?
Based on the situation. Details will be shared during program registration.